Previous Page
Ark Lodge Cinemas
4816 Rainier Avenue South, Seattle, WA 98118
Movieline: 1-(206)-721-3156
Website: http://www.arklodgecinemas.com/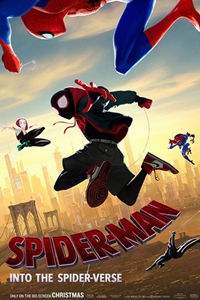 Spider-Man: Into the Spider-Verse (PG)
Cast: Shameik Moore, Jake Johnson
Runtime: 1 hr. 40 mins.

Spider-Man: Into the Spider-Verse introduces Brooklyn teen Miles Morales, and the limitless possibilities of the Spider-Verse, where more than one can wear the mask.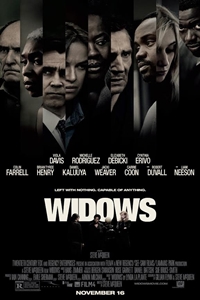 Widows (R)
Cast: Viola Davis, Michelle Rodriguez
Runtime: 2 hr. 8 mins.

From Academy AwardŽ-winning director Steve McQueen ("12 Years a Slave") and co-writer and bestselling author Gillian Flynn ("Gone Girl") comes a blistering, modern-day thriller set against the backdrop of crime, passion and corruption. "Widows" is the story of four women with nothing in common except a debt left behind by their dead husbands' criminal activities. Set in contemporary Chicago, amid a time of turmoil, tensions build when Veronica (OscarŽ winner Viola Davis), Alice (Elizabeth Debicki), Linda (Michelle Rodriguez) and Belle (Cynthia Erivo) take their fate into their own hands and conspire to forge a future on their own terms. "Widows" also stars Liam Neeson, Colin Farrell, Robert Duvall, Daniel Kaluuya, Lukas Haas and Brian Tyree Henry.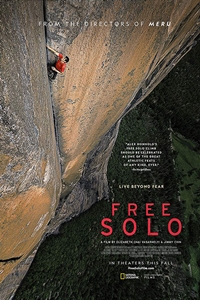 Free Solo (PG-13)
Cast: Alex Honnold
Runtime: 1 hr. 37 mins.

FREE SOLO is an edge-of-your seat thriller and an inspiring portrait of an athlete who challenges both his body and his beliefs on a quest to triumph over the impossible, revealing the personal toll of excellence. As the climber begins his training, the armor of invincibility he's built up over decades unexpectedly breaks apart when Honnold begins to fall in love, threatening his focus and giving way to injury and setbacks. Vasarhelyi and Chin succeed in beautifully capturing deeply human moments with Honnold as well as the death-defying climb with exquisite artistry and masterful, vertigo-inducing camerawork.