Previous Page
McMenamins Olympic Club Theater
112 North Tower Avenue, Centralia, WA 98531
Movieline: 1-(360)-736-1634
Website: http://www.mcmenamins.com/663-olympic-club-theater-home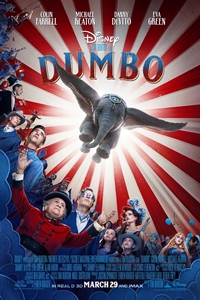 Dumbo (PG)
Cast: Colin Farrell, Michael Keaton
Runtime: 1 hr. 55 mins.

Circus owner Max Medici (Danny DeVito) enlists former star Holt Farrier (Colin Farrell) and his children Milly (Nico Parker) and Joe (Finley Hobbins) to care for a newborn elephant whose oversized ears make him a laughingstock in an already struggling circus. But when they discover that Dumbo can fly, the circus makes an incredible comeback, attracting persuasive entrepreneur V.A. Vandevere (Michael Keaton), who recruits the peculiar pachyderm for his newest, larger-than-life entertainment venture, Dreamland. Dumbo soars to new heights alongside a charming and spectacular aerial artist, Colette Marchant (Eva Green), until Holt learns that beneath its shiny veneer, Dreamland is full of dark secrets.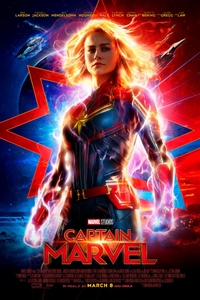 Captain Marvel (PG-13)
Cast: Brie Larson, Samuel L. Jackson
Runtime: 2 hr. 4 mins.

The story follows Carol Danvers as she becomes one of the universe's most powerful heroes when Earth is caught in the middle of a galactic war between two alien races. Set in the 1990s, Captain Marvel is an all-new adventure from a previously unseen period in the history of the Marvel Cinematic Universe.