Previous Page
McMenamins Olympic Club Theater
112 North Tower Avenue, Centralia, WA 98531
Movieline: 1-(360)-736-1634
Website: http://www.mcmenamins.com/663-olympic-club-theater-home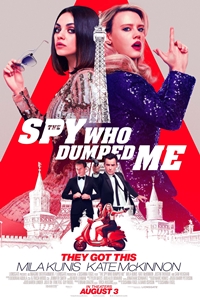 The Spy Who Dumped Me (R)
Cast: Mila Kunis, Kate McKinnon
Runtime: 1 hr. 57 mins.

Audrey (Mila Kunis) and Morgan (Kate McKinnon), two thirty-year-old best friends in Los Angeles, are thrust unexpectedly into an international conspiracy when Audrey's ex-boyfriend shows up at their apartment with a team of deadly assassins on his trail. Surprising even themselves, the duo jump into action, on the run throughout Europe from assassins and a suspicious-but-charming British agent, as they hatch a plan to save the world.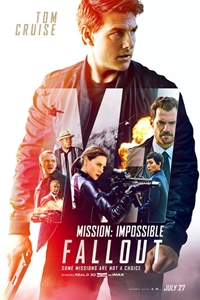 Mission: Impossible - Fallout (PG-13)
Cast: Tom Cruise, Henry Cavill
Runtime: 2 hr. 27 mins.

The best intentions often come back to haunt you. MISSION: IMPOSSIBLE - FALLOUT finds Ethan Hunt (Tom Cruise) and his IMF team (Alec Baldwin, Simon Pegg, Ving Rhames) along with some familiar allies (Rebecca Ferguson, Michelle Monaghan) in a race against time after a mission gone wrong. Henry Cavill, Angela Bassett, and Vanessa Kirby also join the dynamic cast with filmmaker Christopher McQuarrie returning to the helm.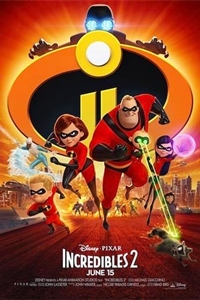 The Incredibles 2 in Disney Digital 3D (PG)
Cast: Craig T. Nelson, Holly Hunter
Runtime: 1 hr. 58 mins.

Everyone's favorite family of superheroes is back in Incredibles 2 but this time Helen (voice of Holly Hunter) is in the spotlight, leaving Bob (voice of Craig T. Nelson) at home with Violet (voice of Sarah Vowell) and Dash (voice of Huck Milner) to navigate the day-to-day heroics of normal life. It's a tough transition for everyone, made tougher by the fact that the family is still unaware of baby Jack-Jack's emerging superpowers. When a new villain hatches a brilliant and dangerous plot, the family and Frozone (voice of Samuel L. Jackson) must find a way to work together again which is easier said than done, even when they're all Incredible.