Previous Page
McMenamins Olympic Club Theater
112 North Tower Avenue, Centralia, WA 98531
Movieline: 1-(360)-736-1634
Website: http://www.mcmenamins.com/663-olympic-club-theater-home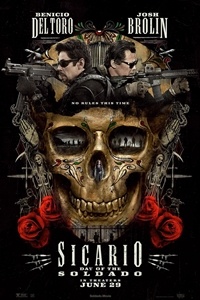 Sicario: Day of the Soldado (R)
Cast: Benicio Del Toro, Josh Brolin
Runtime: 2 hr. 3 mins.

In Sicario: Day of the Soldado, the series begins a new chapter. In the drug war, there are no rules - and as the cartels have begun trafficking terrorists across the US border, federal agent Matt Graver (Josh Brolin) calls on the mysterious Alejandro (Benicio Del Toro), whose family was murdered by a cartel kingpin, to escalate the war in nefarious ways. Alejandro kidnaps the kingpin's daughter to inflame the conflict - but when the girl is seen as collateral damage, her fate will come between the two men as they question everything they are fighting for.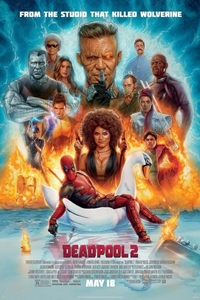 Deadpool 2 (R)
Cast: Ryan Reynolds, Morena Baccarin
Runtime: 1 hr. 59 mins.

After surviving a near fatal bovine attack, a disfigured cafeteria chef (Wade Wilson) struggles to fulfill his dream of becoming Mayberry's hottest bartender while also learning to cope with his lost sense of taste. Searching to regain his spice for life, as well as a flux capacitor, Wade must battle ninjas, the yakuza, and a pack of sexually aggressive canines, as he journeys around the world to discover the importance of family, friendship, and flavor - finding a new taste for adventure and earning the coveted coffee mug title of World's Best Lover.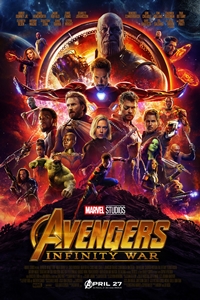 Avengers: Infinity War (PG-13)
Cast: Robert Downey Jr., Chris Evans
Runtime: 2 hr. 36 mins.

An unprecedented cinematic journey ten years in the making and spanning the entire Marvel Cinematic Universe, Marvel Studios' "Avengers: Infinity War" brings to the screen the ultimate, deadliest showdown of all time. The Avengers and their Super Hero allies must be willing to sacrifice all in an attempt to defeat the powerful Thanos before his blitz of devastation and ruin puts an end to the universe.