Previous Page
McMenamins Olympic Club Theater
112 North Tower Avenue, Centralia, WA 98531
Movieline: 1-(360)-736-1634
Website: http://www.mcmenamins.com/663-olympic-club-theater-home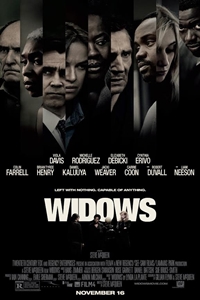 Widows (R)
Cast: Viola Davis, Michelle Rodriguez
Runtime: 2 hr. 8 mins.

From Academy AwardŽ-winning director Steve McQueen ("12 Years a Slave") and co-writer and bestselling author Gillian Flynn ("Gone Girl") comes a blistering, modern-day thriller set against the backdrop of crime, passion and corruption. "Widows" is the story of four women with nothing in common except a debt left behind by their dead husbands' criminal activities. Set in contemporary Chicago, amid a time of turmoil, tensions build when Veronica (OscarŽ winner Viola Davis), Alice (Elizabeth Debicki), Linda (Michelle Rodriguez) and Belle (Cynthia Erivo) take their fate into their own hands and conspire to forge a future on their own terms. "Widows" also stars Liam Neeson, Colin Farrell, Robert Duvall, Daniel Kaluuya, Lukas Haas and Brian Tyree Henry.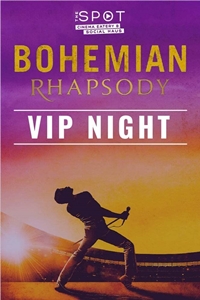 Bohemian Rhapsody (PG-13)
Cast: Rami Malek, Allen Leech
Runtime: 2 hr. 15 mins.

Bohemian Rhapsody is a foot-stomping celebration of Queen, their music and their extraordinary lead singer Freddie Mercury, who defied stereotypes and shattered convention to become one of the most beloved entertainers on the planet. The film traces the meteoric rise of the band through their iconic songs and revolutionary sound, their near-implosion as Mercury's lifestyle spirals out of control, and their triumphant reunion on the eve of Live Aid, where Mercury, facing a life-threatening illness, leads the band in one of the greatest performances in the history of rock music. In the process, cementing the legacy of a band that were always more like a family, and who continue to inspire outsiders, dreamers and music lovers to this day.