Previous Page
Shelton Cinemas
517 West Franklin Street, Shelton, WA 98584
Movieline: 1-(360)-426-1000
Website: http://www.sheltoncinemas.com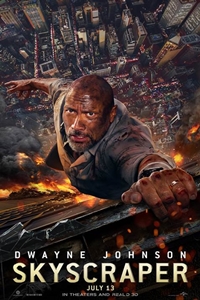 Skyscraper (PG-13)
Cast: Dwayne Johnson, Neve Campbell
Runtime: 1 hr. 43 mins.

Global icon Dwayne Johnson leads the cast of Legendary's SKYSCRAPER as former FBI Hostage Rescue Team leader and U.S. war veteran Will Ford, who now assesses security for skyscrapers. On assignment in China he finds the tallest, safest building in the world suddenly ablaze, and he's been framed for it. A wanted man on the run, Will must find those responsible, clear his name and somehow rescue his family who is trapped inside the building...above the fire line.
2:00 PM
,
4:30 PM
,
7:00 PM
,
9:10 PM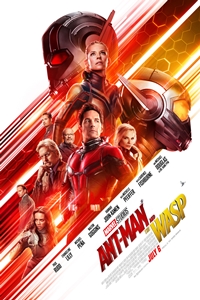 Ant-Man and the Wasp (PG-13)
Cast: Paul Rudd, Evangeline Lilly
Runtime: 1 hr. 58 mins.

From the Marvel Cinematic Universe comes a new chapter featuring heroes with the astonishing ability to shrink: "Ant-Man and The Wasp." In the aftermath of "Captain America: Civil War," Scott Lang (Rudd) grapples with the consequences of his choices as both a Super Hero and a father. As he struggles to rebalance his home life with his responsibilities as Ant-Man, he's confronted by Hope van Dyne (Lilly) and Dr. Hank Pym (Douglas) with an urgent new mission. Scott must once again put on the suit and learn to fight alongside The Wasp as the team works together to uncover secrets from their past.
1:45 PM
,
4:15 PM
,
6:45 PM
,
9:15 PM