Previous Page
Shelton Cinemas
517 West Franklin Street, Shelton, WA 98584
Movieline: 1-(360)-426-1000
Website: http://www.sheltoncinemas.com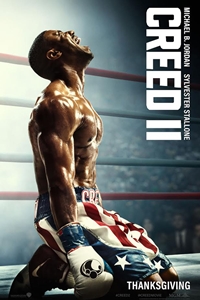 Creed II (PG-13)
Cast: Sylvester Stallone, Michael B. Jordan
Runtime: 2 hr. 8 mins.

Life has become a balancing act for Adonis Creed. Between personal obligations and training for his next big fight, he is up against the challenge of his life. Facing an opponent with ties to his family's past only intensifies his impending battle in the ring. Rocky Balboa is there by his side through it all and, together, Rocky and Adonis will confront their shared legacy, question what's worth fighting for, and discover that nothing's more important than family. Creed II is about going back to basics to rediscover what made you a champion in the first place, and remembering that, no matter where you go, you can't escape your history.
4:30 PM
,
7:00 PM
,
9:20 PM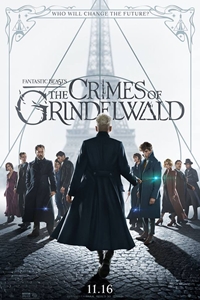 Fantastic Beasts: The Crimes of Grindelwald (PG-13)
Cast: Eddie Redmayne, Katherine Waterston
Runtime: 2 hr. 14 mins.

At the end of the first film, the powerful Dark wizard Gellert Grindelwald (Depp) was captured by MACUSA (Magical Congress of the United States of America), with the help of Newt Scamander (Redmayne). But, making good on his threat, Grindelwald escaped custody and has set about gathering followers, most unsuspecting of his true agenda: to raise pure-blood wizards up to rule over all non-magical beings.

In an effort to thwart Grindelwald's plans, Albus Dumbledore (Law) enlists his former student Newt Scamander, who agrees to help, unaware of the dangers that lie ahead. Lines are drawn as love and loyalty are tested, even among the truest friends and family, in an increasingly divided wizarding world.
4:00 PM
,
6:45 PM
,
9:20 PM