Previous Page
The Historic Roxy Theatre
270 4th Street, Bremerton, WA 98337
Website: http://farawayentertainment.com/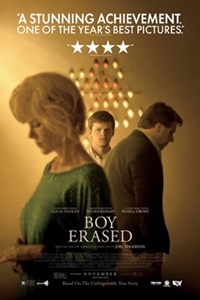 Boy Erased (R)
Cast: Lucas Hedges, Nicole Kidman
Runtime: 1 hr. 54 mins.

Boy Erased tells the story of Jared (Hedges), the son of a Baptist pastor in a small American town, who is outed to his parents (Kidman and Crowe) at age 19. Jared is faced with an ultimatum: attend a gay conversion therapy program - or be permanently exiled and shunned by his family, friends, and faith. Boy Erased is the true story of one young man's struggle to find himself while being forced to question every aspect of his identity.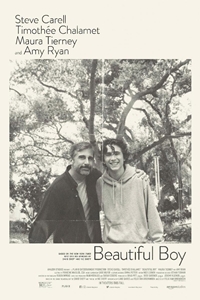 Beautiful Boy (R)
Cast: Steve Carell, Timothée Chalamet
Runtime: 1 hr. 52 mins.

Based on the best-selling pair of memoirs from father and son David and Nic Sheff, Beautiful Boy chronicles the heartbreaking and inspiring experience of survival, relapse, and recovery in a family coping with addiction over many years.