Previous Page
Capitol Theater - Olympia Film Society
206 5th Avenue SE, Olympia, WA 98501
Movieline: 1-(360)-754-6670
Website: http://www.olympiafilmsociety.org/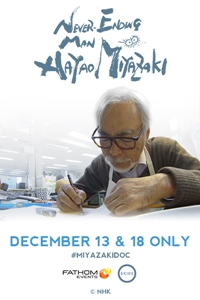 Never-Ending Man: Hayao Miyazaki ()
Cast: Hayao Miyazaki, Toshio Suzuki
Runtime: 1 hr. 25 mins.

Don't miss Never-Ending Man: Hayao Miyazaki in a premiere event from Fathom Events and GKIDS. In 2013, film director and animator Hayao Miyazaki suddenly announced his retirement at the age of 72. But he couldn't shake his burning desire to create. After an encounter with young cgi animators, Miyazaki embarked on a new endeavor, his first project ever to utilize cgi. But the artist, who had been adamant about hand-drawn animation, confronted many challenges. The film even faces the danger of being cancelled. Can an old master who thinks he's past his prime shine once again? This program goes behind the scenes over two years as Miyazaki overcomes struggles to create his short film using cgi.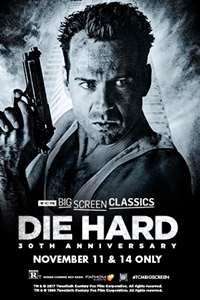 Die Hard 30th Anniversary (1988) presented by TCM ()
Cast: Bruce Willis, Bonnie Bedelia
Runtime: 2 hr. 20 mins.

Fathom Events, Turner Classic Movies and Twentieth Century Fox are celebrating the 30th anniversary of Die Hard and bringing the iconic movie to select cinemas nationwide for a special two-day event, which also includes specially produced commentary from Turner Classic Movies. New York City Detective John McClane becomes the only hope for a small group of hostages, trapped in a Los Angeles high-rise office building when it is seized by terrorists on Christmas Eve.