Previous Page
Dragonfly Cinema
822 Bay Street, Port Orchard, WA 98366
Movieline: 1-(360)-519-4333
Website: http://www.dragonflycinema.com/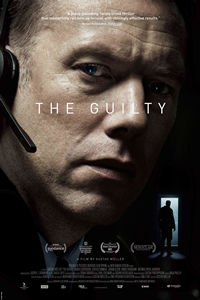 The Guilty (Den skyldige) (R)
Cast: Jakob Cedergren, Jessica Dinnage
Runtime: 1 hr. 25 mins.

When police officer Asger Holm (Jakob Cedergren) is demoted to desk work, he expects a sleepy beat as an emergency dispatcher. That all changes when he answers a panicked phone call from a kidnapped woman who then disconnects abruptly. Asger, confined to the police station, is forced to use others as his eyes and ears as the severity of the crime slowly becomes more clear. The search to find the missing woman and her assailant will take every bit of his intuition and skill, as a ticking clock and his own personal demons conspire against him. This innovative and unrelenting Danish thriller uses a single location to great effect, ratcheting up the tension as twists pile up and secrets are revealed. Director Gustav Möller expertly frames the increasingly messy proceedings against the clean Scandinavian sterility of the police department, while Cedergren's strong performance anchors the film and places the audience squarely in Holm's tragically flawed yet well-intentioned mindspace.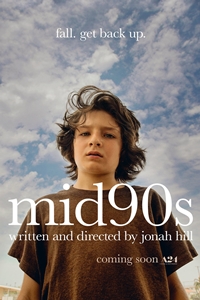 Mid90s (R)
Cast: Sunny Suljic, Lucas Hedges
Runtime: 1 hr. 24 mins.

Mid90s follows Stevie, a thirteen-year-old in 90s-era LA who spends his summer navigating between his troubled home life and a group of new friends that he meets at a Motor Avenue skate shop.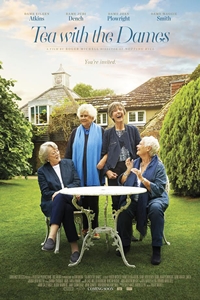 Tea With the Dames ()
Cast: Judi Dench, Maggie Smith
Runtime: 1 hr. 34 mins.

What happens when four legends of British stage and screen get together? Dame Maggie Smith, Dame Judi Dench, Dame Eileen Atkins, and Dame Joan Plowright are among the most celebrated actresses of our time, with scores of iconic performances, decades of wisdom, and innumerable Oscars, Tonys, Emmys, and BAFTAs between them. They are also longtime friends who hereby invite you to join them for a weekend in the country as they catch up with one another, reminisce, and share their candid, delightfully irreverent thoughts on everything from art to aging to love to a life lived in the spotlight. Bursting with devilish wit and whip-smart insights, Tea With The Dames is a remarkable opportunity to spend time in the company of four all-time greats - up close and unfiltered.