Previous Page
Vashon Theatre
17723 Vashon Highway SW, Vashon, WA 98070
Movieline: 1-(206)-463-3232
Website: https://vashontheatre.com/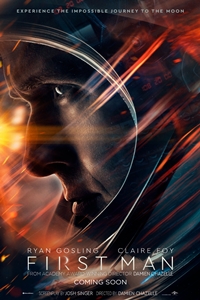 First Man (PG-13)
Cast: Ryan Gosling, Claire Foy
Runtime: 2 hr. 18 mins.

On the heels of their six-time Academy AwardŽ-winning smash, La La Land, OscarŽ-winning director Damien Chazelle and star Ryan Gosling reteam for Universal Pictures' First Man, the riveting story of NASA's mission to land a man on the moon, focusing on Neil Armstrong and the years 1961-1969. A visceral, first-person account, based on the book by James R. Hansen, the movie will explore the sacrifices and the cost on Armstrong and on the nation of one of the most dangerous missions in history.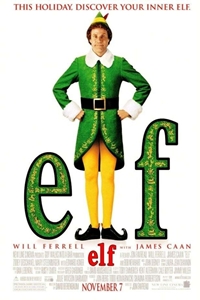 Elf (PG)
Cast: Will Ferrell, Zooey Deschanel
Runtime: 1 hr. 35 mins.

As a baby, Buddy crawls into Santa's toy bag and is whisked off to the North Pole, where he is raised as an elf. A misfit who grows to be three times the size of his elf family, Buddy ultimately heads to his birthplace of New York City to seek out his roots. Unfortunately, they turn out to be a "Scrooge"-like father and a cynical ten-year-old stepbrother who doesn't believe in Santa. Worst of all, everyone seems to have forgotten the true meaning of Christmas. But using his simple elf ways, Buddy sets out to single-handedly win over his family and save Christmas in New York, hoping to at last find his true place in the world.